Why sixth form colleges are still your best option in pandemic conditions
click here to read on

Specialist sixth form colleges have been helping students to achieve brilliant results for half a century, promoting individual's academic and personal development and with a focus on young adults that lies at the heart of all we do.

Sixth form college is a halfway house to University/adult life, challenging you to achieve the highest grades, inspiring you to think about the future that you will be helping to create for yourself and others.  At the same time, college gives you the fresh start and freedoms that you need to have to encourage you to build effective personal independence for university, for your careers and for your entire adult life.

You will know that during lockdown our websites have been offering you advice and preparation work for post-16 study - created just for your particular Year Group, given the premature end to Year 11 and as part of our commitment to you as our future students.

During the COVID-19 lockdown, sixth form colleges, with their entire focus on 16-18 study, have become even greater experts in terms of helping our students to become independent learners; our teachers have become fully skilled in Zoom, Teams, YouTube video lessons, on-line and audio marking; all backed up with regular tutorial sessions, learning support and ongoing 1-1 careers advice.

All this means that should we need to continue with a level of social distancing or go into lockdown again, we will be ready to meet your needs. If any partial lockdown continues we are ready to  offer a programme of five days of support each week, with truly blended learning of taught sessions, small group seminars, and ongoing high quality on-line learning. All this will be offered with the same flexibility of timetabling that means virtually every students studies their preferred subject options - made possible by the fact that sixth form colleges have many classes for each subject and our timetable and teacher support for students only needs to meet the needs of two year groups.

Our timetabling in any ongoing lockdown will be smart, we will ensure that for those of you with a distance to travel we will establish study patterns that will minimise your travel requirements, whilst supporting you fully on any days you are at home.

Once these difficult times come to an end, and they will, sixth form colleges will quickly re-establish our excellent, sector-leading range of additional activities - the significant and enhancing extracurricular offer that sets sixth form colleges apart.  Our sports teams, visiting lecturers, debating societies, art and drama clubs, Duke of Edinburgh, academic competition, EPQ, challenging foreign travel, charity and student union events, and so much more, will help you to build your CV's and enhance your life choices even further.

… and all of this in a relaxed atmosphere of adult respect and community, in colleges staffed by post- 16 education experts where we all play our parts in teams that simply aim to enhance your life choices through all of the brilliant academic and extracurricular opportunities detailed above.

We very much look forward to welcoming you in the new academic year, ready for a fresh start to your exciting future.
The S7 Consortium of Sixth Form Colleges
S7 is a collective of Colleges committed to pursuing excellence through collaboration.
Founded in 2002, S7 began as a network of senior managers and has grown to a mature, multi-level organisation offering development and training opportunities to hundreds of its staff each year.
By working together, the Colleges of the S7 Consortium consistently reap both immediately obvious and less tangible benefits. The constant pooling of ideas, issues and approaches means that we always have a host of solutions to curriculum and pastoral management and ready offers of resourcing and support.
The great strength of the S7 Colleges lies in their ability to learn from one another. Each College recognises that it has something to learn from every other College and S7 as a consortium has become a true learning organisation in every sense of that term.
S7 Development and Training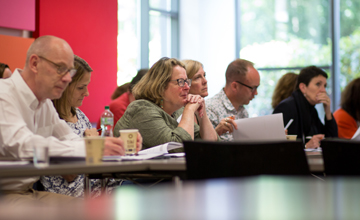 Please click here to view more information about the training and events on offer for 2021/22.
S7 News and Newsletters
Link to 14th June 2017 FE Week article regarding Sixth Form Colleges Association (SFCA) award winners [well done to BHASVIC and Collyer's for their Winner awards, and to Godalming for their Runner Up award]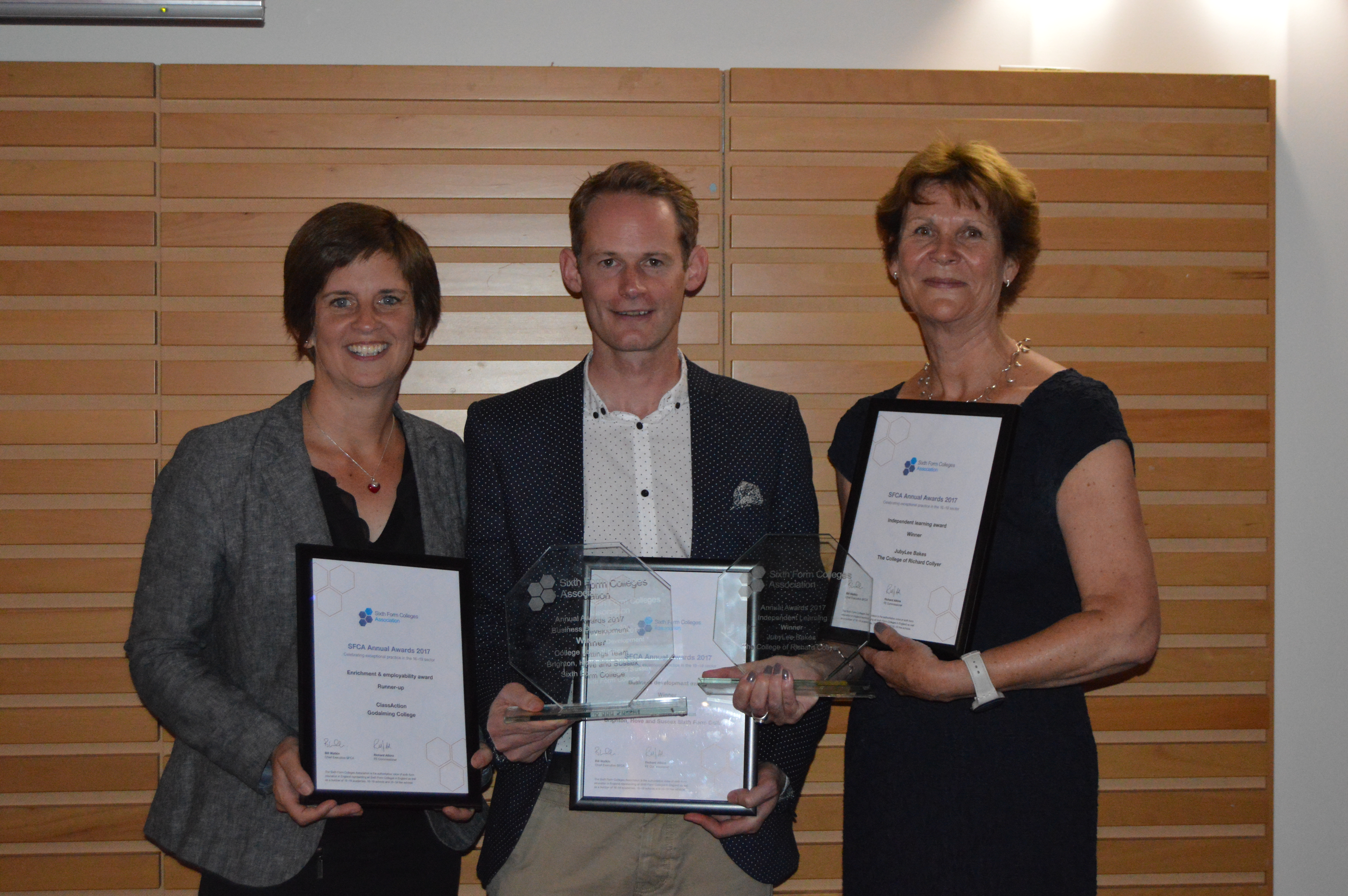 click here for further S7-related news articles
Click the links below to view our S7 newsletters:
Issue 10, Spring Term 2018: S7 Newsletter Issue 10 final
Issue 9, Autumn Term 2016: S7 Newsletter Issue 9 final
click here to view further back copies of the S7 newsletter